ECM machines
Based on our motto Quality, Partnership, Reliability and Timely Delivery, we produce ECM plant and machinery, especially deburring machines plus their spares. As a specialist in this field, we are capable of responding competently and flexibly to the varied demands of our industry.
We offer client specific and tailor-made solutions for our customers. The machines and plant are designed, developed, and manufactured as specified by the customer.
Our ECM machines are:
compact, flexible and cost effective
space saving, ergonomic, and reliable
... and ideally suited for:
the removal of all kinds of burrs
deburring of valve blocks, hydraulic blocks, pump housings
putting radii on edges around drilled holes
cutting out of circular cut outs, lubrication points, and hollows
---
ECM Contouring Machines
Typ KECM-K800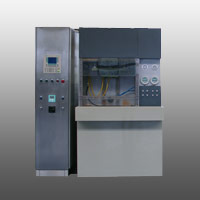 ECM contour machines are ideally suited for:
putting in circular cut outs
putting in hollows (symmetrical, asymmetrical)
putting in cut throughs
putting in lubrication points
putting in radii on edges around drilled holes
ECM Sinking Machines
Typ KECM MEGA SP-2000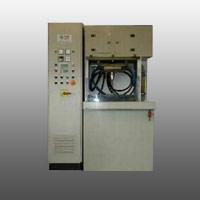 putting in contours with the ECM sinking technology
putting in and polishing valve seats
ECM Drilling Machines
Typ KECM-K800-CNC
ECM drilling
machines are designed for drilling:
fuel injection nozzles
housings
valve blocks
hydraulic blocks
ECM Deburring Machines
Typ KECM EK-200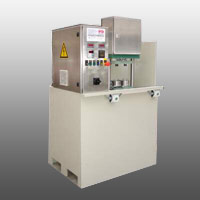 ECM deburring machines are designed for the deburring of components such as valve blocks or fuel injection pumps. They are in articular designed to remove burrs caused by:
punching
turning
machining
grinding
ECM Calibration machines
Typ DEBA-200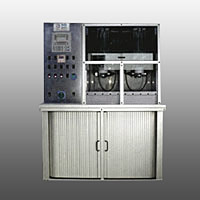 ECM machines calibrate the predetermined flow of a component. Nozzles are rounded out with needle impulses, until the flow reaches the specified flow rate..
ECM Surface Polishing Machines
Typ KECM P-10.000A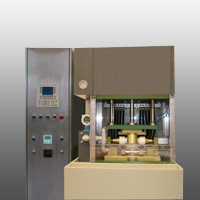 for polishing membrane valves
for polishing oblique angle valves
for ECM polishing and deburring of large size components such as pump housings and aluminium wheel rims